First of all, I know I've not been the most active blogger on earth, but uni has been really hard and I've not had the time to do much at all. But today I found time to pre-schedule some post so that is what I'm going to do.
I love anything Harry Potter, for me, it is just the perfect world!! I was tagged by Danielle at The Introverted Book Nerd! Thank you so much for the tag, and sorry I took so long! This tag was originally created by Kimberlyfaye Reads.
---
AN UPCOMING RELEASE YOU WISH YOU COULD GET YOUR HANDS ON RIGHT NOW!

Hidden Pieces by Paula Stokes- "The author of Liars, Inc. delivers a twisted psychological tale about Embry Woods, who is both praised as a town hero and haunted by the secrets she must hide to keep her loved ones alive."
FAVORITE SERIES STARTER.

The first book from The Sephardic Cycle Series, by now you should already know how much I love Richard Zimler Books'.
A BOOK THAT GAVE YOU ALL THE WARM FUZZIES.

"Feminism. I'm new to it. The word still sounds weird and wrong. Too white, too structured, too foreign: something I can't claim." This book was such a perfect read for me.
A BOOK THAT MADE YOU UGLY CRY.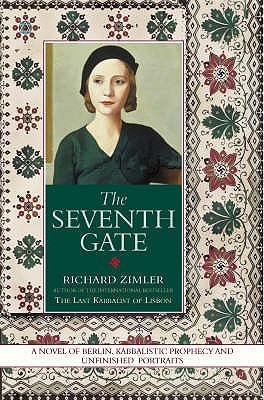 Once again Richard Zimler is the one I go for. I can say with all the certainty that The Seventh Gate is in the Top 2 best books I ever read.
BOOKISH HERO OR HEROINE YOU WANT AROUND TO PROTECT YOU IN REAL LIFE.
I don't really know any hero/heroine from any book that I'd want in real life. Most of the books I read don't have heroes/heroines. sorry 😦
A BOOK YOU INTENTIONALLY SPOILED FOR YOURSELF.

Don't judge me but I intentionally watched the film first because I was too afraid to read the book. I regret it now and if you have been following my blog for a while now you already know I love Saramago's writing.
A BOOK YOU WISH YOU COULD MAKE EVERYONE READ BECAUSE YOU LOVED IT SO MUCH.
Blindness by Saramago, I just love this book! I just love it. I can't even begin to explain it. (the cover is the same as in the spell above)
A BOOK OR SERIES YOU WISH NEVER ENDED.
A minute of silence for this book series, please.

There is not much I can say to you about this book, I don't think there is an English edition or anything. It is a Portuguese classic that is based on the 1817 liberal rebellion that happened in Portugal. The author used the play he wrote as a way of denouncing the government that he lived in since he couldn't to it verbally, but the play was censored anyway.
A BOOK YOU WISH YOU COULD FORGET YOU EVER READ.
There is not a book that I regret reading, just lucky I guess.
AN AUTHOR WHOSE BOOKS ALWAYS GET YOU OUT OF A SLUMP.

Richard Zimler, my friends, Richard Zimler is the way to go.
A SWOON-WORTHY HERO OR HEROINE.
There are not many heroes/heroines among the books I usually pick up. I'm sorry guys.
A BOOK THAT CAUSED YOU TO STOP DOING ALL OTHER THINGS UNTIL YOU FINISHED IT.

It took me less than 24h and I read it all at once, I can assure you that I did not stop reading it for one second.
A BOOK THAT WAS PAINFUL TO READ (FOR WHATEVER REASON) OR BROKE YOU.

This was the first book that ever made me cry. I went through a big Antonio Mota phase when I was younger. For an entire summer, I only read his books. This one as a huge deal to me. It is about a relationship between a little boy and his grandfather when his family decides to put his grandpa in a nursing home. At the time my family had just done the same with my grandmother and I related to most of the feelings the little boy from the book had. (the book's title translates to "house of flares")
A BOOK THAT HAD YOU LAUGHING OUT LOUD.
I haven't had that book that made me laugh all the time, I have read a lot of books that made me laugh at some point in the story but not a funny book if that makes any sense to you.
A BOOK THAT MADE YOU WANT TO SEND IT (OR YOUR E-READER) FLYING.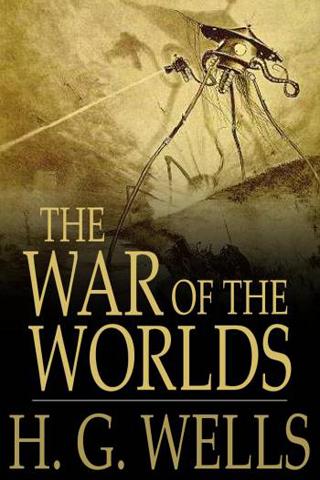 Everything took so long to happen in this book that I can still remember getting really upset while reading.
BOOKISH WORLD YOU WISH YOU COULD VISIT.
Is that even a real question??
A BOOK WITH A SHOCKING TWIST OR ENDING.

Are you seeing a pattern here?
A CHARACTER DEATH THAT DESTROYED YOU.

Still crying about it. The 25th of April revolution got me crying like a baby.  (I know I have to translate this review, but if  for some reason you know Portuguese click here)
BEST SERIES CONCLUSION.

I'm just saying that even though it ended, it ended with a bang!
Props to Kimberlyfaye Reads for all graphic part of this tag!
---
I TAG:
Roxie @ An Average Life
Norah @ Bookish Fever
Raven @ The Life of a Raven
Rimpy @ RimpysReads
Rachel @ Rachels Readings
Ruby @ RUBY RAE READS